ELEMENTS OF WELLNESS

---
Therapeutic "Fusion Treatments" refer to the treatment style used by Equilibrium to create individual treatment plans that yield results for chronic and acute conditions. The treatments are created around Reflexology yet incorporate many other sources of healing such as Touch for Health , Healing Touch, Meridian Balancing, Ear Seeding, Myofacial Cupping, and Reiki.

If your currently have health concerns that require more than just a little relaxation, you will want to consider an initial assessment appointment. During the 75 minute appointment we will review your health record form, complete a foot assessment and you will enjoy a Reflexology treatment. An outline of wellness goals and establishing a treatment plan is also a part of this therapeutic process.
The following prices INCLUDE GST and subject to change
---
Initial Therapeutic Assessment(75 min intake and treatment)60 minute Subsequent Therapeutic Appointment
90 minute

Subsequent Therapeutic Appointment
---
Build your own Treatments Under $50.00
These treatments are all each in their own way a wonderful experience. You may choose just one or combine one with another, it is entirely up to you. CANNOT BE COMBINED WITH OTHER DISCOUNTS OR PROMOTIONS
---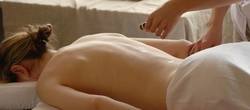 Therapeutic Essential Oil Treatment 40 minutes $45.00



Choose from the following specified treatments: Immune Rescue, Lymphatic Drainage, Respiratory Aid, Tension Headache Relief, Mean Menses Soothing Blend , Hormonal Balance, Better Digestion, Deep Tissue Relief, Detox, Energy Pick-Me-Up and Mood Balancer. Once you have chosen your oil blend, the oils are applied much the same way as the Raindrop Treatment, complete with soothing massage techniques and a warm towel compress. Certain reflexes on the feet and acupressure points will be stimulated as well to make for a very effective treatment. You will also be given your chosen blend to take home with you and instructed on how to use it for continued self care.
---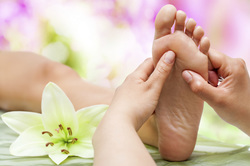 Reflexology on Hands or Feet 40 minutes $45.00

One of my own all time personal favorite treatments, is Reflexology to help balance the entire body.

---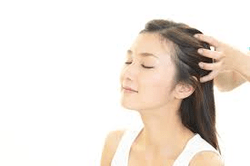 Indian Head Massage 40 minutes $45.00

This treatment is done in the traditional seated position, however your experience will be a deeply meditative experience one you wont soon forget!


---
Reiki 40 minutes $45.00

Need to balance the chakras, clear some negative energy? This is the treatment for you. Deeply calming and relaxing this treatment will have you feeling refreshed and grounded.

---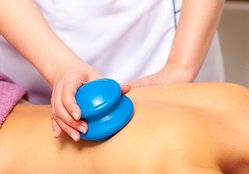 Myofascial Cupping 40 minutes $45.00

Cups can be moved in a form of massage as well as placed in a stationary position, all techniques aid to loosen tight muscles.

---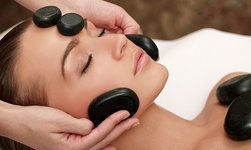 Warm Stone Facial Massage 40 minutes $45.00
This amazing treatment includes techniques to relax neck tension as well as a simply divine head massage. In a therapeutic sense this treatment is really effective for alleviating pain and pressure with those suffering from sinus congestion.

---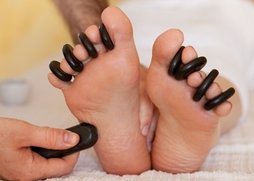 Warm Stone Foot Reflex Massage 40 minutes $45.00

For all those with cold feet out there, here's your chance to warm up to this gentle, relaxing and warming massage. Certain reflex points will also be worked. This treatment using an oil that aids in circulation and is a wonderful addition to a full Reflexology appointment.

---
Allergy & Sinus Relief
---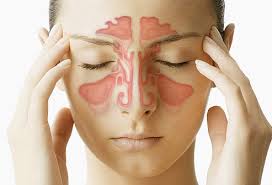 This uniquely effective treatment helps relief symptoms from allergies including sinus congestion. The treatment begins with a Cupping treatment. Stationary cupping is applied to the back to relieve lung congestion. Followed by a 'mini' massage of sinuses with warm stones alternating with facial cupping massage techniques. Acupressure points, marma points, lymphatic release, ear seeding and specific Reflexology reflex areas are all incorporated and completes this very effective treatment.
90 min $130.00

---
Arthritis RELIEF

---
Suffering from painful swollen joints and loss of range of motion due to arthritis? Whether the arthritis is in your fingers, toes, ankles, knees even neck or back this treatment can be applied with positive results.

This treatment came about with the help of a client who was originally from Germany. When she was 16 years old and living in Germany, she had terrible back issues that brought on early onset of arthritis, she described a treatment that involved paraffin wax, oils and cooling liniments. After six sessions her arthritis had seemed to have completely disappeared. However as expected, later on in her life it did come back.

So I have created a treatment inspired by her story. I have found that by using a combination of essential oils known for their anti inflammatory and restorative properties and the deep, healing warmth of paraffin wax, followed by TCM liniments and pain relief topical creams that there was many positive results from reduced inflammation to better range of motion and pain relief.
90 minute $130.00

---
Coming 2017: all natural Cellulite reduction

---
Myofascial Cupping Massage

---
A gentle manual vacuum pump creates a negative pressure that draws the soft tissue into the cups. The cups can be moved around in the form of a massage or placed into stationary positions. Cupping therapy works on a myofascial level with benefits that include increased circulation, decreased inflammation and myofascial restrictions, increased range of motion, and improved tissue pliability.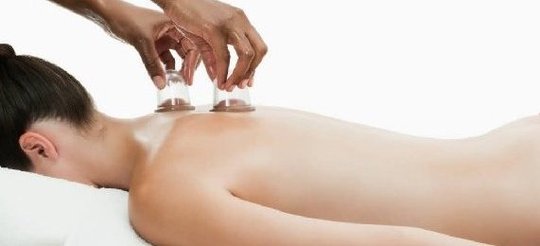 60 minute
90 minute

$85.00
$110.00

---
Raindrop Essential Oil Treatment
---
Raindrop Essential Oil Treant is a wonderfully relaxing and therapeutic. Combining high vibrational, therapeutic grade, organic essential oils with specific massage techniques help to balance and harmonize the body's electrical and structural system. These oils encourage a stronger immune system, fewer health problems, pain relief and reduced stress levels.


60 minute

90 minute with Reflexology

$90.00
$130.00
---
Purely Reflexology

---
Reflexology on Hands OR Feet



Palm to Sole

For those die hard Reflexology lovers or those who just really enjoy their hands and feet worked on. This is definitely the treatment for you. Reflexology treatment on hands and feet.

60 minutes $75.00 add paraffin wax for $15.00



90 minutes $100.00 add paraffin wax for $15.00

---
Chakra balancing

---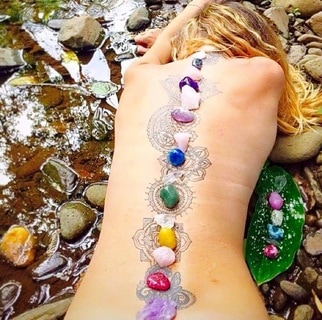 "Chakra" is a Sanskrit word literally meaning "wheel." These centers were named as such because of the circular shape to the spinning energy centers. There are seven main chakras and they are located along the spine extending out the front and back of the body. Each chakra is associated with a certain part of the body and a certain organ which it provides with the energy it needs to function. Additionally, just as every organ in the human body has its equivalent on the mental and spiritual level, so too every chakra corresponds to a specific aspect of human behavior and development. The lower chakras are associated with fundamental emotions and needs, for the energy here vibrates at a lower frequency and is therefore denser in nature. The finer energies of the upper chakras corresponds to our higher mental and spiritual aspirations and faculties.
The openness and flow of energy through our chakras determines our state of health and balance. Knowledge of our more subtle energy system empowers us to maintain balance and harmony on the physical, mental and spiritual level. All meditation and yoga systems seek to balance out the energy of the chakras by purifying the lower energies and guiding them upwards. Through the use of grounding, creating "internal space," and living consciously with an awareness of how we acquire and spend our energy we become capable of balancing our life force with our mental, physical and spiritual selves.
The 75 minute treatments are focused on treating one chakra at a time, starting with the Root Chakra and working towards the Crown Chakra. This treatment is designed to address problematic issues with each chakra using Reiki, Healing Touch and Crystal healing techniques as well as corresponding high vibrational essential oils, meridians, colour, sound, crystals and stones and guided meditation. This series of treatments will have self help exercises for particular chakra and further awareness tips to work on in between sessions. The 90 minute treatment is more of a general chakra balancing session that is great for maintenance after the (7) 75 minute treatments or for much needed relaxing, restorative energy healing and chakra balancing.
Below is a very general list of possible chakra imbalances both insufficiant and excessive energy as well as possible physical and emotional symptoms of imbalance. A more detailed understanding of a client's unique concerns, treatment and self care will be discussed when appointment is scheduled.
75 min Intensive Chakra Treatment $85.00
90 min Energy Healing & Chakra Balancing. $100.00


---
Signature Treatments
---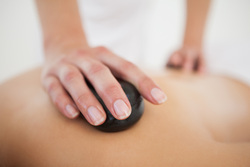 Healing Hot Stone Massage




A blissful experience that caters to frayed, stressed out nerves and tense muscles....Smooth basalt lava stones are heated to the perfect temperature to provide targeted deep heat therapy. The stones are used to heat specific muscle groups as they are massaged, allowing for greater tension release and deeper relaxation without the use of intense pressure.Warmed fractionated coconut oil will leave the driest of skin feeling smooth as silk. An aromatherapy mini head massage is included with this full body treatment. The result is a luxurious and relaxing massage that you can feel deep down. 90 min $140.00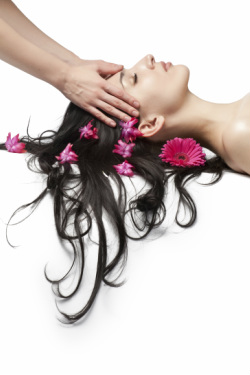 Simply Zen (Ayurvedic Head Massage and Reflexology)

This is truly head to toe bliss...The traditional Ayurvedic head massage known as Champi addresses stress and tension in the upper back, shoulders and neck followed by a scalp massage to end all scalp massages. Ending with a grounding Reflexology treatment on the feet. Combined, these treatments will leave you drifting on a sea of tranquility and feeling simply Zen.
90 min $130.00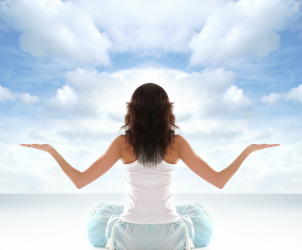 Journey to Self
A treatment to tempt the weary of mind, body and spirit...Are you feeling tired, run down, stressed out or just needing desperately to take time out for yourself? This IS the treatment for you.




From experiencing the unique meditative state of the traditional Ayurvedic Head Massage to the calming comfort of the hot stone massage to the grounding effect of Reflexology on the feet. This is an indulgent combination of so many exceptional elements that in its entirety is the ultimate and perfect treatment. Please be advised that side effects include an extreme state of relaxation and a deep sense of bliss. 2 hr $180.00

---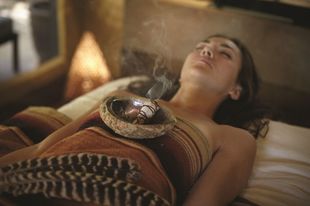 SACRED WOMAN
This treatment is designed for some serious self love/care for women. We as women work hard to nurture our families, to excel in our chosen professions, to be there for our friends, we as women do ALOT. But we often forget to take care and to nurture the most important person....ourselves.
Sacred space is created in which you w
ill receive much needed relaxation and healing. The treatment includes an ever so grounding and balancing Therapeutic Essential Oil treatment on the back with hot towel compress, a warm and dreamy stone massage of neck, shoulders and face, and a thorough and divine head massage. Completing this sacred experience is chakra balancing with special emphasis of the Heart Chakra incorporating Crystal Healing, Reiki, essential oils. This is truly a mind, body, spirit experience that will leave you feeling relaxed, revived and ready to once again take on all that you do.
"After I had my Sacred Women treatment I felt absolutely divine! Rejuvenated, energized and so at peace

❤

You are gifted Irma!"
February 2017 Sierra
"I had the Sacred Woman Treatment and it was incredible! So relaxing and soothing for the mind, body and soul. I was so refreshed and revitalized after the treatment." February 2017 Karen
"I booked my wife the sacred women's treatment as a gift for her birthday. I would only recommend this as a gift to people who are looking to rack up MAJOR points with their spouse. The only negative with this is the bar has been raised. Thank Irma for making my girl feel amazing on a physical and spiritual level!!" ~Travis (March 2017)
1hr and 45min $155.00
---
Policies

---
Confidentiality and Privacy
All clients are required to complete a health record form prior to receiving their first reflexology treatment. Detailed session records are completed and kept filed and are reviewed before the next appointment. Client Health Record forms, session records, additional notes, treatment plans and anything relative to the health and treatment of client remains in the strictest of confidence between client and practitioner.
Late for Appointment
Being late for an appointment is sometimes unavoidable with poor roads during winter, increasingly busy work schedules, getting lost etc. All I ask is that clients extend the courtesy of informing me if they are going to be late. Please note I will do my best to give you the full appointed time however, I maintain that all appointments start and end at scheduled appointed times.

Cancellations


If cancellation is necessary, please provide a minimum 24 hours notice, this will allow for the opportunity to fill your appointment with another client on the cancellation list. There are however, certain circumstances such as emergencies or illness that will be taken into consideration in waiving this policy. Please be advised you will be charged for the missed appointment should you fail to cancel or give less than 24 hours notice of cancellation.
---