Detailed information about available therapies...

Reflexology
Reflexology is a non-invasive, natural therapy that treats the entire body by applying firm, gentle pressure to reflex areas located on the feet, hands, and ears. It is believed that these reflex areas correspond with the various organs, glands, and systems of the body. By applying this pressure, the practitioner can influence the corresponding area of the body, aiding the natural healing processes and, thereby, restoring balance. Treatments have been shown to reduce harmful stress and tension, as well as relieving pain and discomfort due to injury. Not only does Reflexology reduce physical, emotional, and psychological pain, the deep state of relaxation obtained during a Reflexology session protects the body from the harmful accumulative effects of stress. Chronic stress has been proven to cause a depletion of the body's immune system, which can lead to disease. It is for this reason reflexology is a viable preventative health care measure. Research has shown the specific techniques of Reflexology to be effective and beneficial in many ways.

Interactive Reflexology Foot Map

(requires Adobe Flash player)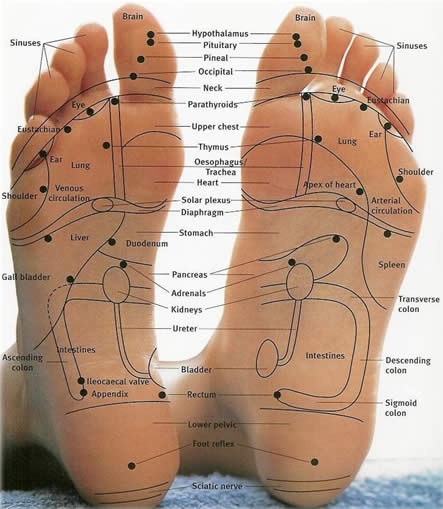 Benefits
Stress management, helps in the prevention of stress related health challenges by promoting a deep sense of relaxation.
Reduces pain and tension,
Improved circulation and blood flow resulting in better oxygen and nutrient supply to all the cells of the body,
Detoxification, improved organ and gland function,
Feeling better, greater productivity, enriched quality of life,
Normalization of body functions,
Aids post-operative recovery: Reflexology has been shown to have positive results in recovery after surgery as shown by several studies, reducing pain and lessening the use of post operative analgesics.
Complements cancer care: Pain, nausea, vomiting, and/or anxiety eased for chemotherapy patients following reflexology work as shown by16 studies from 7 countries.
Eases the discomforts of pregnancy, delivery and post-partum effects: Women who received reflexology experienced shorter labor times and used less analgesia.
Reflexology is used safely and effectively with patients for a variety of health concerns including anxiety, asthma, cancer treatment, cardiovascular issues, diabetes, headaches, kidney function, PMS, sinusitis and overall stress relief. It also works well as a complement to other modalities and treatments. The following section walks you through a typical appointment and answers some common concerns.
A Reflexology session begins with the review of a health record form that the client has filled out and signed. This opens dialogue with your practitioner as to what of your reasons are for choosing this complimentary therapy for your health and wellness needs. The practitioner explains how Reflexology works and what happens during a session. Remember that it is okay, and even expected, for you to ask questions. You should feel comfortable communicating with the Reflexologist. If the practitioner is not forthcoming with information, or is dismissive of questions or concerns, this could be a "red flag," and you have every right to terminate the appointment.
T
he practitioner may choose to work only on the feet, or the hands, or the ears - depending on your specific health issues. Some problems respond better to work on the feet, others to work on the hands; yet others respond better to the reinforcement of work on all three - hands, ear and feet. In some situations, for example a patient in the hospital may have IV's and multiple tubes and wires, so a Reflexology session may be limited to the feet by necessity. If the Reflexologist chooses to work on your feet, you will lie or sit down, remaining fully clothed except for your shoes and socks
(it is very important to wear loose, comfortable clothing for your appointment).
The practitioner will cleanse your feet with an antibacterial foot wipes, then position them at his or her chest level. The practitioner wears a barrier cream often used by medical staff. This cream protects the hands of the practitioner while working on the feet. The practitioner will begin by assessing your feet for open wounds, rashes, sores, plantar warts or bunions and will ask you about any foot or leg pain that could hinder treatment.
There are certain conditions of the feet that might have the practitioner rescheduling the appointment such as a fungal infection, this is highly contagious and can be transferred to other clients. At which case your practitioner would suggest some natural treatments but would have to schedule you after the infections has been treated as to not risk of spreading to another client. Generally a session lasts between 60 minutes. You can rest or talk during the session at your discretion. If you fall asleep during the session, you will still receive the benefits of the treatment. Feedback during the session is encouraged, and of course, you can request that the session stop at any time.
Regardless of your health condition(s) (for example, migraine, nausea, sciatica, etc.), the Reflexologist focuses on the entire pattern of the Reflexology therapy, starting at the toes and working down the foot. Having a specific condition in mind allows the Reflexologist to carefully feel and work the area corresponding to the presenting problem. However, a Reflexologist will work all areas of the foot with gentle pressure, because, according to Reflexology theories, this allows the nerve pathways and congestion to release and promotes the relaxation response for the entire body. For example, if you are suffering from migraines, the migraine points on the toes will be carefully, mindfully worked, assessing congestion or tension in the foot. But the Reflexologist will still work the entire pattern on your foot in order to address the whole body. Throughout, the Reflexologist will stay present, grounded, and in a calm and centered state of awareness.
Experiences with
R
eflexology sessions vary from a general sense of relaxation and rest to a conscious awareness internally of the area of the body where the practitioner is working through the foot, hand or ear. Many people experience a "lightness" or tingling in the body, as well as feelings of warmth, a sense of "opening," or "energy moving" from the practitioner's pressure to the specific body area or organ. There is often a physical perception of energy flowing through every organ, valve, gland, or muscle, as well as a sense of communication between each body system. Other reactions during the session range from physical to emotional and may include:
Perspiration of hands or feet
Sensation of being cold or chilled
Laughing, Crying, emotional release
Sighing deeply, an overwhelming desire to sleep
Disappearance of all pain and discomfort
Tension relief relaxation of muscles
Thirst
Reflexologists, Do Not Diagnose. They might however comment on any congestion or tension they observe on the foot, hand, or ear during a session that may suggest abnormalities. One of the theories of Reflexology is that the body will nurture and repair itself once released from stress. If the body is extremely stressed, the Reflexologist may refer you to a medical team or another treatment, if appropriate, but at no time will he or she give medical advice or diagnosis. What happens at the end of the session? Most Reflexologists have some type of calm, peaceful way of closing the session that involves stroking the hand or foot and holding the limb in some manner. The important aspect is for you to feel comforted and nurtured, and to feel that you have had time for yourself during the session. Now that the session is complete, you should not feel rushed. Gently bring yourself back into the present moment, and orient yourself. As you feel comfortable, gather yourself and your belongings to leave. The practitioner may recommend that you drink water take and Epsom salt bath, rest if necessary, and pay attention to your body in the next few hours. If any questions or concerns arise, you can contact the practitioner.
The number of sessions varies and is determined by the client's health and reasons for seeking Reflexology. But in general, results from Reflexology are often subtle and are cumulative. Thus, you are more likely to see greater benefits from regular sessions (for example, once a week for six weeks) than if you had a session once every six months. If you are dealing with a specific illness or condition, you may need to have more frequent sessions. A general recommendation might be to begin with a session every week for 6-8 weeks, followed by a "tune -up" every four weeks.
References Crane, B. (1997). Reflexology: The Definitive Practitioner's Manual. London, Great Britain: Butler & Tanner Ltd. Dougans, I., & Ellis, S. (1992). The Art of Reflexology: A New Approach Using the Chinese Meridian Theory. Shaftesbury, Dorset: Element. American Reflexology Certification Board. (1999). Study Guide Outline. Gulfport, FL: American Reflexology Certification Board. Expert Contributor: Karen Teagarden, BA, ARCB Reviewed by: Donna LeBlanc Morris, DrPH, CNM, AHN-BC, NBCR
AYURVEDIC TREATMENTS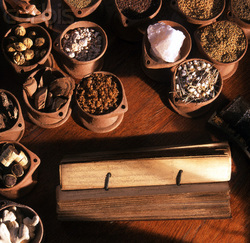 Ayurveda
is an ancient lifestyle practice which aims to create harmony within the body. Most Ayurvedic spa treatments involve some degree of massage, with therapeutic essential oils chosen to suit your dosha. The massage techniques used include tapping, kneading and squeezing as well as the more traditional massage strokes you would expect. The style and flow of the massage is determined by who you are, and what your body needs for balance and wellbeing at the time. An Ayurvedic therapist is trained to focus on the "marma points" - similar to the pressure points in reflexology and acupressure.
Champi (Indian Head Massage)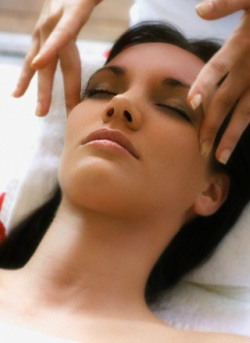 Do you like your head massaged? Do you ever wish that your hairdresser would give more of a head massage during the shampoo because it feels oh-so-good? Well this may be the ultimate treatment for you, and try the Zensational signature treatment for a little taste of bliss from head to toe.
Chāmpi
the Hindi term for the practice, and massage. The aim of this traditional Ayuverdic head massage is to release the stress that has accumulated in the tissues, muscles and joints of the head, face, neck and shoulders. It is particularly good for reducing the harmful effects of stress and may also help those suffering from insomnia,TMJ, headaches, migraines and sinusitis. The Malish technique addresses the upper back, neck, scalp and face using a variety of massage pressures and techniques and is one of the most relaxing types of massages you will ever experience. A typical treatment normally lasts for forty minutes. Ideal for any neck or shoulder tension, the massage starts on the upper back working with a circulation boosting oil to further aid in tension relief, while using unique massage techniques and pressure points to help the muscles to relax. Moving on to the neck a cooling salve is applied to the base of the skull that ads a truly unique sensation from the warming circulation used on the upper back. After thoroughly working the neck the massage flows up into the scalp, the oh-so-good techniques quickly melts away the stresses of life, relaxing yet stimulating the entire head area. The whole scalp is covered to encourage circulation, oxygen and nutrients to the area and often leaving a tingling sensation . The head portion of this treatment is said to encourage strong, healthy hair growth and to calm the frayed mind. Finally, the treatment finishes with a wonderful soothing face and ear massage, which includes pressure points and draining techniques that may help headaches and sinus problems.
BENEFITS
General Relaxation
Improved blood circulation increasing oxygen supply to the brain
Calms, revitalizes and uplifts the spirit and balanced state of being
Relaxes tense and sore muscles, increases joint mobility
Stimulates blood circulation and drains away accumulated toxins
Improved lymphatic drainage
Can give your hair a healthy lustrous shine and improve skin condition. Promotion of hair growth
Encourages deeper breathing and deep relaxation; very enjoyable and triggers the release of "feel good" chemicals called endorphins creating an almost euphoric sensation of contentment and happiness.
Helps to dissipate anxiety, stress, depression resulting in greater ability to stay focused and for mental clarity.
This treatment can also help ease
eye-strain, tension headaches, migraines, earaches, Tinnitus (ringing in the ear), jaw ache, sinusitis congestion, insomnia, and disturbed sleep.
Energy Healing

Energy healing promotes healing by enhancing energy flow and correcting disturbances in the "human energy field" or "aura" which permeates and surrounds the body. Improving the flow of energy in the energy field supports the self-healing capacity of the body.

Healing Touch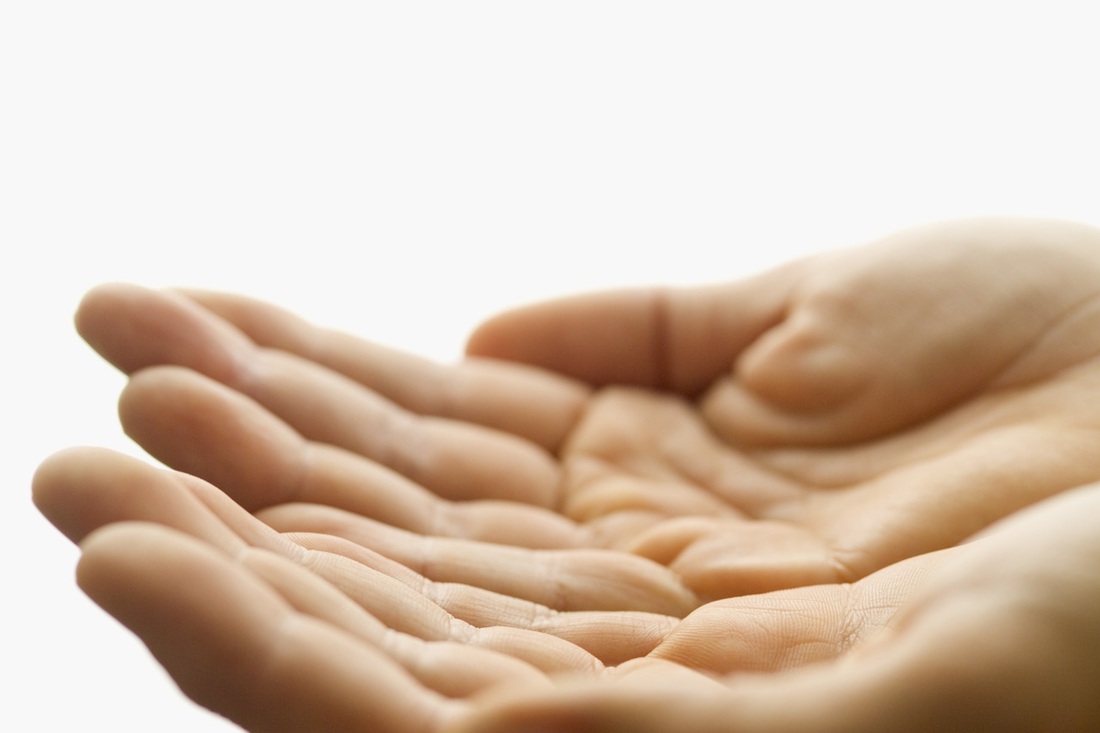 Healing Touch is a relaxing, nurturing energy therapy. Gentle touch assists in balancing your physical, mental, emotional, and spiritual well-being. Healing Touch works with your energy field to support your natural ability to heal. It is safe for all ages and works in harmony with standard medical care.
"IN A FEW DECADES SCIENTISTS HAVE GONE FROM A CONVICTION THAT THERE IS NO SUCH THING AS ENERGY FIELDS IN AND AROUND THE HUMAN BODY TO AN ABSOLUTE CERTAINTY THAT THEY EXIST."
-James Oschman Ph.D. Energy Medicine, The Scientific Basis, 2000.
Healing Touch Research
Healing Touch Research has been conducted in a wide variety of settings and with a number of different problems and situations including:
Cancer
Cardio-vascular disease
Death and dying
Endocrine/Immune function
Pain
Patient satisfaction and experience
Psychotherapy/Psychology
Post operative recovery
Stress
These studies demonstrate that there is support in favor of considering Healing Touch for providing integrative care and that patients assess it highly. Healing Touch research has been supported and/or funded by hospitals, universities, colleges, professional organizations, private foundations, and the National Institutes of Health, Center for Complementary and Alternative Medicine.
HOW CAN HEALING TOUCH BENEFIT YOU?
Calming anxiety, depression
Decreasing pain

Strengthening the immune system

Enhancing recovery from surgery

Complementary care for neck and back problems

Deepening spiritual connection

Supporting cancer care

Creating a sense of well-being

Easing acute and chronic conditions
Where is Healing Touch Used?
Healing Touch is used in a wide variety of settings including hospitals, long term care facilities, private practices, hospices, and spas. Janet Mentgen, RN, founded Healing Touch in 1989 as a continuing education program for nurses, massage therapists, other health care professionals, and lay persons. Today Healing Touch has spread internationally and is taught in universities, medical and nursing schools, and other settings internationally.
How does Energy Healing work?
Many theoretical frameworks on how energy medicine works exist in the literature of quantum physics and holistic healing. However, while the exact physics mechanisms cannot be definitively described at this time, the cumulative results of numerous related studies on energy medicine and consciousness indicate strong support that "something is happening" and that recipients respond positively to energy therapies such as Healing Touch.
Over the years, researchers have developed ways to measure the energy field. Theoretically, by correcting any defects in the energy field, energy therapy practices may facilitate healing of the body, mind and spirit.
Energy therapies focus on removing energy congestion that form in our energy fields (aura) and energy centres (chakras). Once these imbalances and disturbances are cleared, the energy channels resume their task of integrating the body, mind and soul to restore health and promote healing. It may also help to prevent future issues by restoring balance to energy field disturbances, which could later result in illness if left unbalanced.
To gain a deeper understanding of the science supporting energy healing, please refer to the many books, journal articles and research findings written on this subject. Scientific evidence does exist that supports the premise that energy healing is effective. However, an experience is worth a thousand words, so the receiving of a Healing Touch treatment can do more to understand this phenomena than all the writings in the world.
What to Expect from a Healing Touch Treatment
Healing Touch is a gentle, biofield (energy field) therapy that often facilitates a deep sense of calm and relaxation in the body-mind-spirit.
The treatment is typically administered while the client lies on a massage table with their clothes on. With your permission, the practitioner uses his/her hands to assess your biofield and proceeds to clear and balance it as needed using either off body touch (near body but no direct contact) or a gentle (still) touch over various areas of the body.
On occasion, one may experience an acceleration of the healing process and his/her symptoms may intensify for a brief time. When this happens, the recovery period of the illness is usually reduced.
Reiki

Reiki is an alternative healing technique that promotes and awakens health & well-being to the individual receiving this healing energy. Reiki (also known as Universal life force energy) dates back to ancient times when it was used to stimulate the body's own innate healing powers by bringing balance and harmony to the physical, emotional, mental and spiritual bodies.
The Reiki practitioner doesn't send or direct this energy from themselves, but rather they act like a conduit which allows this healing life force energy to flow through them and their hands. Reiki then goes where it needs to go. It is not the practitioner that heals the client but actually the client receiving the Reiki, who is able to tap into their own innate healing abilities. This allows for one to come into harmony with their truest potential in all facets of life.
What are some of the benefits of Reiki?
Reduces stress and promotes ultimate relaxation
Enhances the body's own self healing mechanisms
Supports immune system function
Restores overall energy and vitality
Promotes a more restful sleeping pattern
Minimizes short and long term imbalances in the body
Helps dissolve negative subconscious imprints
Brings forth conscious awareness of patterns that longer serve you

What to expect during a Reiki session
Sessions usually last between 45 minutes up to 1 hour and can be done with a hands on or hands off approach, depending on the comfort level of the recipient. During the treatment, the practitioner moves their hands into specific positions on (or off) the body, during which time the recipient may feel warmth, tingling, or an energetic pressure change. Often times the recipient with drift off into a deep meditative state or lucid dream state. Some people on the other hand may fall asleep. You will still receive the benefits of Reiki if you are asleep. Reiki has no contradictory side effects and requires no concentration or effort by the client.
Blissful music, tranquil nature sounds, aromatherapy and crystals may also be included as part of this restorative service to further enhance the healing experience.
Many people incorporate Reiki into their monthly self-love and care regime just as they would with massage therapy or acupuncture. This avoids health crises from arising, while creating consistent results and a high vibrational living.
What to expect after a Reiki session
The therapeutic effects of Reiki will continue to take place for several days (and even longer) after the treatment has taken place. This is your body continuing to restore itself back into harmony and balance.
Crystal healing

Raindrop Therapy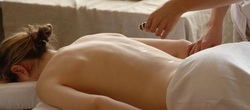 Do you need help to relax? Do you have tight, sore back muscles? Do you feel like you need to detoxify your body?
Raind
rop Essential Oil Treatment might be just what you need. A sequence of 10 organic, therapeutic grade essential oils fall like little raindrops along the length of the spine and other areas of the body. Various, light massage techniques work the oils into the back the combined effect assists in releasing energetic blockages and helps the body to re-balance. The technique is a gentle and safe healing option developed to support the immune system, relieve tension, increase energy and general overall wellness. Raindrop rejuvenates & regenerates the body, mind and spirit.
Raindrop technique was developed by D. Gary Young in the 1980s. It combines several holistic modalities to bring balance and alignment to the body in a non-invasive manner. The session lasts about an hour however the benefits may last up to a week or more.
What are the Benefits of Raindrop Technique?
There are numerous benefits of the Raindrop Technique. Here are just a few:
Balance and Re-align the Energy Centers of the Body – The combination of techniques brings electrical and structural alignment to the body. The essential oil blend of Valor helps the body align and is often referred to as "chiropractor in the bottle".
Non-Manipulative Technique – No manipulation as in chiropractic is performed. The oils help support the body to come back into balance by opening energy flow throughout the body.
Reduce Stress and Minor Anxiety - Not only can the oils enhance positive emotions such as joy and happiness, but they can also help us release negative emotions that are subconsciously stored on a cellular level. See the section on minor anxiety for more information!
Aid the Body's Natural Response to Irritation and Injury – Thyme and Oregano support the immune, respiratory, nervous, and other body systems. They are strong antioxidants.
Ease Muscle, Bone, and Joint Discomfort – Muscles that are sore, spastic or stressed will also benefit. Basil, Wintergreen, Marjoram, Cypress and Peppermint essential oils reduce tension in muscles. Wintergreen supports healthy bone structure.
Improve Immune System Functions – Thyme and Oregano essential oils support the immune system; and aid in the release of toxins in the body. This will contribute positively to your overall health and well being.
Emotional Well Being and Release – Essential oils cross the blood-brain barrier and effect the limbic system where emotions are stored in the "brain's emotional computer".
Help Detox the Body Systems – The oils being high in phenols cleanse cellular receptor sites and enhance the lymphatic system detox of the body.
My Personal Experience with Raindrop Therapy
This is my personal testimonial. I recently received a Raindrop Therapy Treatment and was completely amazed. Like so many of my clients, I, too, have been in a car accident, mine occurred in 2003. I have scar tissue in my right shoulder as a result of this accident. Since then, I continue to maintain my back with massage treatments, chiropractic treatments, Reflexology etc. But there are times I admit I drop the ball on taking care of myself and as a result my back well flares up and it is extremely painful and so incredibly tense.
Well I was recently been in this state, because I could not get in with my massage therapist as we are both incredibly busy. So when I went for my Reflexology treatment, my Reflexologist suggested she add Raindrop Therapy to my session. So I agreed, even though I have always thought it was kind of hokey. But I was at a point I just wanted to try anything to help with the pain. She did the Reflexology followed by Raindrop Therapy and if felt very relaxing with the soft techniques that work the essential oils into the spine, followed by a warm towel compress, leaving the back tingly. Afterwards I expected to be relaxed but I didn't think it would truly help my back. But getting off the table I realized the pain was gone, and my back felt incredibly loose, and mobile. BUT NO PAIN!!! It lasted 5 days, I get this treatment now on a regular basis and each time the effects last longer.
This is why I will be offering this treatment in a 90 minute Therapeutic Session combined with Reflexology. It will be available in September. Take it from me it works!!!!!
Onsen Muscle Therapy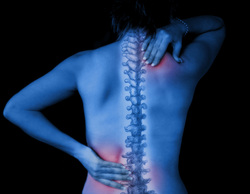 Onsen is a Japanese word meaning "at rest" or
"at peace."






It is a state of physical, mental and spiritual tranquility. To me it means BALANCE, so balance, particularly length/strength balance in soft tissues, is our goal. A BALANCED BODY DOES NOT HURT. So Onsen focuses on methods to assess and correct pain causing structural and functional deviations in order to provide long term relief.

Onsen focuses on three techniques.

Muscle Energy Technique (MET): MET is rapidly gaining popularity among Osteopathic and Chiropractic physicians as well as massage and physical therapists. The principles of MET are universal in application and far reaching in therapeutic value. MET is very exciting because it gives us tools we never had before:

1. Accurate Assessment
2. Skeletal repositioning with Minimum Effort
3. Simple and Painless Correction
4. Provision of Long Term Relief
5. A way to address Individual Spinal Segments
6. Many New Corrective Techniques. (In Volume 1, I will show you five new techniques for the SI joint alone, six for the sacrum, and two for rotating individual spinal segments.)
7. Correction of Larger Regional Spinal Curves

Post isometric Relaxation:The post-isometric relaxation technique begins by placing the muscle in a stretched position. Then an isometric contraction is exerted against minimal resistance. Relaxation and then gentle stretch follow as the muscle releases. This technique is applied to tight, tender muscles that are commonly associated with musculoskeletal pain

Transverse Friction Massage: Transverse massage is applied by the finger(s) directly to the lesion and transverse to the direction of the fibres. It can be used after an injury and for mechanical overuse in muscular, tendinous and ligamentous structures (old references 2-4) In many instances the friction massage is an alternative to infiltrations with steroids. Friction is usually slower in effect than injections but leads to a physically more fundamental resolution, resulting in more permanent cure and less recurrence. Whereas steroid injection is usually successful in 1- 2 weeks, deep friction may require up to 6 weeks to have its full effect.

How Does The Onsen Technique Work?

The human body is designed in a certain way to ensure smooth and painless motion. Over the years, external factors such as stress, injuries, incorrect posture and artificial environs cause deviations in the structure of the body. This leads to incorrect motion that places excessive levels of strain on all the moving parts of the body. This excessive strain causes pain and leads to degeneration of tissue and restriction of the normal range of movement.

The Onsen technique uses methods to analyze and identify these minute structural and functional deformities and helps to correct them. In this manner, it provides long term pain relief and ensures optimum functioning of the different parts of the body.

As mentioned, the Onsen technique uses the principles of Muscle Energy Technique, Post Isometric Relaxation and Transverse Friction Massage to assess and increase the range of motion in the joints of the spine and other affected parts of the body. Trained therapists are able to assess the structural condition of the body and the form and function of bodily movements to identify areas that are suffering from restrictions. Once these areas are identified, a suitable form of therapy is carried out to correct these imbalances. Patients do not have to take off their clothes during the diagnostic or treatment process.

What Are The Benefits Of The Onsen Technique?

The Onsen technique provides long lasting pain relief as it is an integrated whole body approach that seeks to eliminate the very cause of pain rather than the attempting to merely eradicate the symptoms. This ensures that the possibility of further re-occurrences is nipped in the bud. Not only does the Onsen technique provide relief from chronic pain, but it also helps to strengthen the musculo-skeletal system. It is also very useful in dealing with restricted movement in joints such as the spine, arms, wrists, fingers, neck, leg and ankles.

Another benefit of Onsen technique is that it helps to improve the posture of the body. In addition, it teaches the patient how to move in a smooth and efficient manner that does not cause undue stress to the weight bearing joints. It also helps to counteract the debilitating effects of old age as it offers a method of continuous assessment and correction of any restrictions to the body.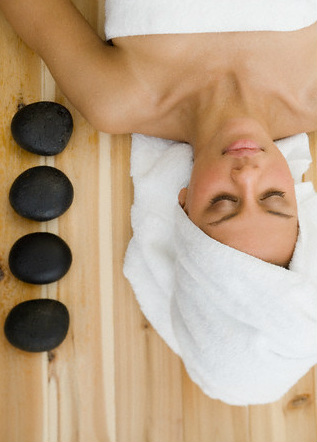 Hot Stone Massage
Experience the healing powers of this detoxifying therapy dating back 3000 years in India, China and as far back as the Mayan civilization in South America. It has also been found to be used in Native North American culture. The warm basalt stones (yang) are used in combination with the cold marble (yin) along areas of the body depending on your health condition.
The warm and cool temperatures, combined with fractionated coconut oil (leaves skin silky and not oily), aid in the detoxification of the entire body, while the therapist simultaneously applies warm and cold stones along meridians and major muscle groups of the body, the expansion of blood vessels oxygenates the blood, creating a calming effect on the entire skeletal and nervous system. The heat of the basalt stones gliding across your limbs mobilizes the lymphatic system, circulating nutrients throughout the body. As the cold marble gently awakens your muscles, the constriction of blood vessels stimulates the nervous system, drawing toxins out of the body. The soothing sensation of the warm stone and refreshing coolness of the marble makes this a dramatically therapeutic and restorative massage. This treatment is recommended for support of the immune system, countering and alleviating stress, tension, muscle aches and pains, and fatigue.
Hot/ Cold stone massage combines the benefits of Cryotherapy (cold therapy, and 'Thermotherapy' (the use of heat applications) with massage strokes, using stones to create a deep, relaxing and healing treatment. As the skin warms from the use of the heated stones this allows the skin to absorb moisturizing and therapeutic oils, while at the same time preparing the muscles of the body so the therapist can work into the deeper muscle layers. It is generally accepted that one stroke of a heated basalt stone is equivalent to 5 strokes of the therapists hand.
Benefits of Hot stones
Increases local circulation
Improves blood flow to surrounding tissues
Allows for greater ability to transport toxins and waste products from the area.
Increases heart rate, increases metabolism
Aids in the release of toxins
Decreases pain perception (analgesia)
Decreases muscle spasms, stiffness and tension
Benefits of Cold stones
Dispersal of tissue congestion
Alleviation of swelling and inflammation
Stimulation of the autonomic nervous system
Increased tissue metabolism
Orbital decongestion - removal of puffiness or discoloration
Commonly asked Questions What should I wear during a massage treatment?
For a full body massage, most people choose to undress completely or leave only their underwear on. Your therapist will give you privacy to undress. Once you are undressed you can slip under the blanket provided and special draping will ensure you are covered at all times.
What do I do during a treatment?
Make yourself comfortable. If you need to be moved, your therapist will adjust you. Many people close their eyes and relax, while others prefer to talk. Always feel free to ask questions or let your therapist know if you need a deeper or lighter massage.
How will I feel after the massage treatment?
Most people feel relaxed and sometimes a bit sleepy; others experience immediate relief from long-term aches and pains.
After a deeper massage wit h the stones, the body will often feel as if it has had a challenging workout. This stiffness will pass and the muscles will benefit greatly.
Is there anything I should do after a massage?
Since toxins are released from your soft tissue during a massage, it is very important to drink lots of water to flush out these toxins. Some stiffness may occur after a massage, do not let this discourage you, it is only the muscles releasing the excess lactic acid. To help to prevent this it is also advised to try to stretch the body afterwards. Doing so will help to keep the muscles from tightening up which will prolong and increase the positive effects of the massage. Epsom salt baths often also help to further release any toxins.
Massage Cupping Therapy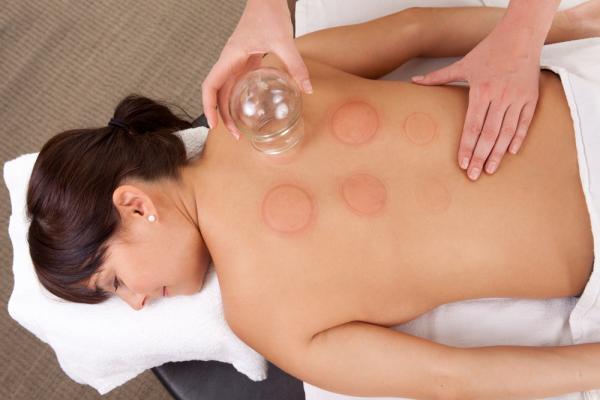 Say goodbye to aches, pains, tension and even cellulite!
This remarkable therapy employs negative pressure, rather than tissue compression, for superior results in the wide array of bodywork techniques. Cupping therapy is a traditional, time-honored treatment that remains favored by millions of people worldwide because it's safe, comfortable and remarkably effective for many health disorders. The value and efficacy of this therapy has been documented through several thousand years of historical, clinical and subjective research. Now, with the influence and growing popularity of Traditional Chinese Medicine, Ayurveda and other influential healing methodologies - Cupping has reemerged in the Western Holistic Community as a subtle, remarkably effective healing therapy.
Massage Cupping Experience
Your experience with Massage Cupping starts by cream being applied for proper suction of the cups. For the majority of the treatment the cups are kept moving using a variety of techniques tailored to your goals and needs for the session. Light to deep suction as well as speed of cup movement depends on your medical history, comfort level, and goals for the treatment. The cups can be left stationary on areas of issue, but for no longer than three minutes to 15 minutes. This stationary placement can also vary in suction depth as well as use of magnets. The cups can then be released and moved to another area if needed. They can also be left stationary and quickly released in a sequence over several repetitions.
These ancient techniques apply "cups" to soft tissue areas that have congestion. Fascia is wrapped around all our tissues and organs. Over-use and injuries cause fascia to adhere to muscle tissue, preventing blood flow. The cups gently lift the fascia from the muscle allowing the area to receive blood to heal the congested area. Cupping is great for all chronic body pain, sports injuries, rheumatism, arthritis, plantar fasciitis and more. Cupping commonly leaves red to purple areas where the cups were applied and can be more prominent in areas that have the most congestion. These areas may last up to three weeks.
Benefits of Massage Cupping include lifting, draining and smoothing:
drains intermediate lymph
loosens adhesions in connective tissue that cause shortening of muscles and restrictions in joint range of motion
releases deep muscle issues
relieves inflammation
stimulates blood flow to bring oxygenation back to the tissue to lengthen it and stimulate organ efficiency
sedates the nervous system
helps with the absorption of topical treatments
helps smooth the appearance of cellulite by loosening the adhesions that cause the dimpling with the fatty tissue
breaks up scar tissue from healed injuries
Massage Cupping Recommendations
Although safe for children, adults, and the elderly; children, the elderly, people with diabetes and on blood thinners, and the energy-depleted individual should be treated more gently. It's recommended the sauna and steam room be used before the treatment and never after. Also, avoid exercise, a hot shower and other excessive exposure to heat and cold after the treatment for four to six hours due to extreme blood flow to the surface of the skin. With this extra blood flow the body will be more sensitive to these conditions. This treatment is not recommended for pregnant women. Although, light suction and release may be done all over as well as target areas of suction and release to aid in the reduction of swelling. Other contraindications include: varicose veins, history of blood clots, heart issues, certain medications including blood thinners, wounds and lesions, sensitive skin, bulging disks, and other acute injuries. Please be sure to disclose all you medical information of the health record form that is provided.
To have the best result from your treatment you will need to drink lots of water afterwards until your urine is clear; and repeat your treatment every three days to a month in duration; only repeating before three days if the work is alternated between body parts on each visit.
References
Granter R 2010 The Myofascial Vacuum Cupping Manual R L Granter Y Ass, Melbourne
Sheehan David 2011 Myofascial Cupping.
TheraCuppingTM L.L.C., ACE Massage CuppingTM
Ear Seeding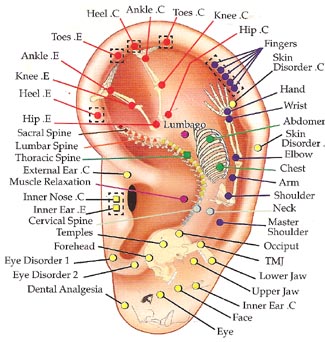 Ear seeds are like time-release acupuncture. Small black seeds from the Vaccaria plant are secured in the ear with a piece of adhesive tape over specific acupuncture points. The seeds stimulate the point by exerting mild pressure. The patient can rub or press on them for an added effect. They stay in the ear for up to a week.

The theory is that the ear represents the whole anatomical body, but in an upside down orientation. The ear is compared to an inverted fetus, with the head on the lower ear lobe, the feet at the top of the ear, and the rest of the body in-between. There are up to 200 acupuncture points on the outer ear, each point named after an anatomic area or body function, such as hips, knees, stomach and heart.

Ear seeds are especially effective for addiction, mood disorders, obesity, chronic pain and other conditions.


Touch for Health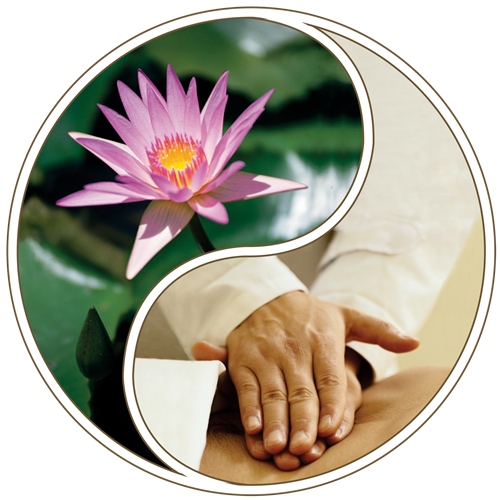 What is Touch For Health?

Touch for Health refers to a specific diagnostic and related therapeutic healing system introduced to the health community in the early 1970's. This system is practiced in dozens of countries around the world and by a select number of trained practitioners.

Accredited practitioners utilize knowledge of applied Kinesiology to offer improved physical and emotional well-being to their clients. Importantly, this holistic therapy combines modern chiropractic muscle interaction principles, ancient Chinese knowledge bases and related health knowledge bases to present a distinct health technique.

Traditional Chinese medicine includes therapy directed at electromagnetic energy pathways or meridians that affect our energy and body functions. Specific muscle groups require balance and harmony within our body's natural energy pathways in order to function optimally. Touch for Health practitioners include nutritional factors, muscular monitoring/structural/postural factors as well as emotional factors in providing therapeutic strategy.

You are invited to experience a better understanding of how your body works and healthier daily living with Touch for Health.